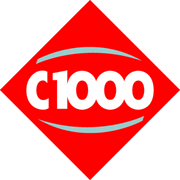 C1000 is a Dutch supermarket chain. Founded in 1981, as of the end of 2008 the chain had 374 stores and employed 32,000 people. Its market share was 13.2% and growing.
The supermarket chain operates in a rather unique manner for a supermarket using the franchise system. C1000 focus for growth is primarily on trying to be the cheapest supermarket.
C1000 often finds itself in competition with Albert Heijn the largest Dutch supermarket chain. C1000's early marketing campaigns were largely about emphasising Albert Heijn's bad points. Until 2008, C1000's parent company Schuitema was owned by Royal Ahold for 73%, Albert-Heijn's parent company.
Gogo's
C1000 has given away 4 Gogo's Series.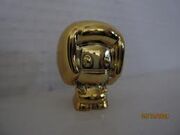 These four were the Megatrip/Edge series in 2009, the Foot series in 2010, the Groovy/Cool series in either 2011 or 2012, and the X-Gogos in 2012. Gold Tsu was ultra-rare and if you got her in a pack you'd get to ride in a Gogo's limo, and your class would get over 2,000 packs.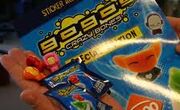 You would get a Gogo for every 10 euro you spent. Kids would sit outside the store, asking people if they have any Gogos. Some stores have made a rule banning children begging customers for Gogos.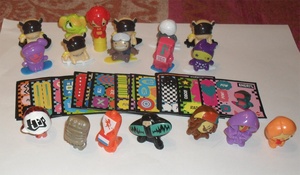 This Series is Called "Megatrip"
Gallery
&nbsp
Links